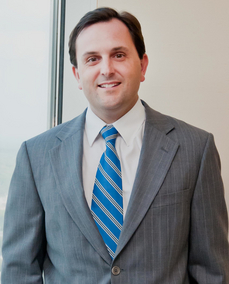 Rob Bryan is a devoted family man and a principled consensus-builder. Rob believes that politics too often gets in the way of solutions, but that we can achieve the results our state needs through focused and principled leadership that is able to find common ground with others and focus on our most pressing issues. Our community has seen the devastating results of trying to fix our problems through more bureaucracy and a bigger government. The 2012 election proved North Carolinians are ready for conservative solutions. It is Rob's devotion to his family and his community that compels him to run for this office and work to keep North Carolina a great place to live and work.

Rob is a lawyer at Womble Carlyle Sandridge & Rice, the largest law firm headquartered in North Carolina, where he has built a successful commercial real estate practice. He has led commercial real estate development projects involving condominiums, assisted living facilities, residential subdivisions, shopping centers, medical office buildings, multi-family housing, and office and industrial parks. He has represented both landlords and tenants in leasing retail, warehouse, industrial and office space throughout his 14-year legal career. Business Leader magazine recognized Rob as one of its "Movers and Shakers" in the North Carolina business scene, and the Charlotte Business Journal named him a "Forty under 40" Award winner. Rob knows the demands facing Charlotte businesses and will be a strong advocate for business-friendly legislation.

Raised by a teacher and an engineer, Rob spent his first two years after college participating in the Teach for America program. In a low-income school in inner-city Los Angeles, he saw firsthand the problems created by non-innovative, bureaucratic districts unwilling or unable to change. Red tape and politics prevented teachers, principals, and parents from choosing the creative solutions that would work for their students. Instead, with too little demand for excellence and success, students were often left unequipped and unprepared for the marketplace. In Raleigh, Rob puts his experience in the classroom to work, ensuring that our education system is more free and provides parents, teachers and principals with more options, so that our next generation is ready for the challenges of competing in a global economy.

While practicing law, Rob has been actively engaged in the Charlotte community. In addition to remaining an active alumnus of Teach For America in Charlotte, Rob has served on and led numerous boards, including founding the Charlotte Chapter of the Christian Legal Society. He currently serves on the Board of Directors of the Pregnancy Resource Center in Charlotte, an organization providing valuable resources to low-income women and teens. Each year, the center serves more than 3,000 women with pregnancy tests, counseling, ultrasounds, adoption referral services, medical testing and parenting classes. Rob has also been active in raising support for an orphan home, Acacia Village. It is a project of the Christian World Foundation in Ethiopia, the organization through which he adopted his son. The foundation exists to help feed, clothe, educate, provide medical care and housing for impoverished children.

Rob is a graduate of UNC-Chapel Hill and Duke University Law School. He and his wife Dottie have six children and attend Uptown Church.